It's that time again, dear readers! This is my annual Catholic calendar update post.
If you've already subscribed in years past, you have the 2016 dates ready to go. I've been doing this since 2011! I recommend subscribing because you only have to do it once.
If you want to subscribe and you use Google Calendar, here's how:
Copy this link: https://www.google.com/calendar/ical/mmc0sisckm9lduf8722ihsn3us%40group.calendar.google.com/public/basic.ics
Log in to Google Calendar.
On the left-hand side of the screen, click the small arrow to the right of "Other calendars" and choose "Add by URL." Paste in the URL you copied above.
All the U.S. Catholic holidays since 2011 should be visible now as all-day events. If you open the event, you can see the liturgical color and the rank (from the Table of Liturgical Days) in the description.
If you want to subscribe and you use another calendar app that accepts iCal subscriptions (such as Outlook), your steps will be similar. You'll need that same link from #1. Check your app's support or help feature for specific instructions. (Google Calendar's help page for subscribing to a calendar will give you the same steps I posted above.)
You can also import the calendar with the same link from #1 (if you click it instead of copying, you'll get the download), but I don't recommend that anymore. It's much easier to mess up.
If you want a printable version, you have two options here:
Print the Google Calendar (or use the Print button to save it in your preferred format). The single-page, fullscreen online version is best for that purpose. Month View will give you something that looks like a regular wall calendar. Agenda View is a simple list. You can select your desired date range, but even the smallest font size won't show the whole title for some days in Month View. There are a lot of letters in "Saturday of the Thirty-Third Week of Ordinary Time"!
Print the USCCB's 2016 calendar PDF. It is only available in list format, but it has all the dates and information printed clearly. They used to hold out on making this PDF available until the relevant year was basically over, so it is quite progressive to have it available right now.
Some notes on how my Catholic Calendar differs from the basic data (kindly provided by Romcal):
I added my favorite novenas, as usual.
I included feast days for St. John Paul II, St. John XXIII, St. Junipero Serra, St. Marianne Cope, and Blessed Teresa of Calcutta.
The Ascension is on a Sunday for most of the U.S., so I listed it there. (If you are in an Ascension Thursday diocese, you probably know that already.)
This year's liturgical oddities:
Easter is pretty early, so the Annunciation gets knocked clear into April.
The Assumption is on a Monday, so it is not a Holy Day of Obligation.
The Feast of the Holy Family is December 30 since there is no Sunday between Christmas and New Year's Day.
If you have trouble, please comment or use my contact form. I will do my best to help. I also appreciate comments letting me know that it worked. It brings me great joy to help others live liturgically!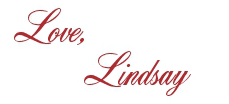 I bet you'll love these posts, too!