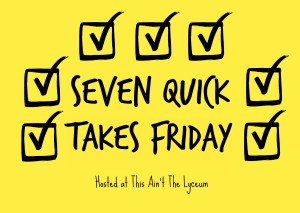 Please, dear readers, listen to Fr. Mike Schmitz's homily podcast! You can even listen on the Bulldog Catholic website through SoundCloud if you're not into podcasts. I got this gem from the Second Sunday of Lent homily:
"What is love if not faithfulness extended through time?" @frmikeschmitz #solidgold

— Lindsay Wilcox (@lndsyloves) February 23, 2016
In other podcast news, I am dabbling in Bishop Barron's new Word on Fire Show. It's interesting to hear Bishop Barron being interviewed as opposed to just preaching. He's hitting some good topics, though. I liked Episode 3, "Qualities of Good Preaching." According to the bishop, good preaching must be:
Mystical
Biblical
Unnerving
Converting
Missional
I was glad to have the discussion framed in terms of preaching in general and not just preaching homilies. First, any Christian preacher should be able to speak that way, not just Catholic priests giving homilies. Second, I have grown comatose by hearing the same old attempts to "make Scripture relevant." You're never going to relate to the life of every person who might hear you preach. You don't even know them! I feel like I would sit up and listen to preaching that gave me a mission, changed my heart, made me feel unsettled (and therefore desirous to re-settle), and brought heaven to Earth. That sounds like some good stuff.
I gave Mike Vardy some grief about his first post about stopping GTD (here at Lindsay Loves and in his own comments section), so it's only charitable that I respond to the rest of his series.
In Part 2, Mike's reason for leaving GTD behind is that it's too rigid. GTD is definitely a structured system. There's no beating around the bush about that. I am inclined toward habits and routines and organization, so GTD is right up my alley. Learning to capture consistently has eliminated my forgetfulness! Once upon a time, I thought that was an immutable intellectual quality. No more.
Mike also highlights the importance of the Weekly Review. That's key. Once I started doing it consistently (and, as I wrote about last week, doing it my way), I realized its power.
I still disagree with Mike, though. If you live with GTD's definition of a project, your life is full of them, so of course GTD is project-based. I will grant that the GTD book is weak on higher-level horizons, but I hear the follow-up book Making It All Work resolves that disconnect. Now that I've gotten control of the lower levels, I have been feeling the itch to work on the higher levels. That's part of what drew me to Productivityist!
Concerning Horizons of Focus, those are not the reason we GTD-ers keep lists. Humans keep lists because we have more things to remember than our brains can manage. You have a calendar, right? A calendar is a list!
"Brains are for having ideas, not holding them." —David Allen
As far as GTD's being "fragile" (the reason why-not from Part 3), I'm not sure what that means. It's a pretty robust system, and it is possible to reset. In fact, the best strategy for starting (or restarting) GTD is to go back to Step 1 and do a "brain dump" of everything that's on your mind. A system that can take in an onslaught of information like that doesn't sound fragile to me.
GTD is not for everyone, but there's a difference between "GTD has fundamental flaws" and "GTD did not work for me."
For a variety of reasons, I am taking the month of March off from my regular weekly West Coast Swing classes. On one hand, I'm glad to have a little breathing room, plus space for some other events on that night of the week. On the other hand, I'm going to miss it! I have a few other dance events in mind, but it is crazy how much I've grown to love this dance.
I went social dancing last weekend, and even when I wasn't dancing, I actually enjoyed watching other really advanced dancers. My favorites are the dancers who look like they're having fun. I've started smiling when I'm having fun because it makes my leaders smile. Then everyone wins!
I like books. I am a educator by training. I am also black and female, which most "classic book" authors are not. So I was intrigued by the NYT's Room for Debate on choosing first-year books. I had a first-year book: The Stakes, of which I read only the required chapters and not a word more. I don't like politics, and I'm very picky about nonfiction anyway. I had to read The Ravaging Tide to teach it to my Honors 100 class, but I didn't like it. I could not summarize either one for you today.
I recommend reading all the essays in that installment of Room for Debate, but I found "The Classics Transcend Time and Space" to be the best. I am sick and tired of hearing people tell me that I have to see someone who looks like I do, on screen or on the page, to be able to relate. Why should I be so shallow? If nothing else, reading about people who don't look like me leads me to see how much we have in common (or don't). MLK spoke of his desire for a world where his children would be judged not by the color of their skin, but by the content of their character. Literary characters and I have plenty in common no matter who created them or who they are.
There is nothing quite like going to Confession followed by going to the car wash to start off a Saturday morning. It was worth getting up early.
Sherry Weddell emailed me last week. That's the woman who wrote Forming Intentional Disciples, the book I reviewed for ATX Catholic and can't stop thinking about. This brings my list of published authors who have contacted me up to 3, the others being Dawn Eden (best known for The Thrill of the Chaste) and Wendy Shalit (best known for A Return to Modesty). I feel like a tiny celebrity, particularly to religious women who write about religious and philosophical matters. That counts, right?
---
For more Quick Takes, visit This Ain't the Lyceum.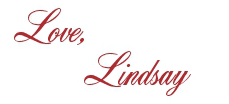 I bet you'll love these posts, too!