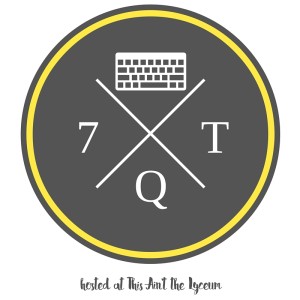 I am introducing a new regular feature here at Lindsay Loves. One of my greatest loves is reading (although I usually say "Harry Potter" because it makes a better sound bite). As of this writing, I follow 81 RSS feeds using Feedly (5 are feeds of my own stuff, to make sure it publishes correctly). I send most of it through to Pocket to read there. I also save things to Pocket from Facebook, Twitter, and other random sources.
So that's a lot of reading that happens entirely online. Once I successfully built a habit of processing my RSS feeds once a week and reading in Pocket at least once a week, I realized that I wanted to share what I'm reading quickly and easily. Pocket recently introduced super-easy dedicated profiles, but mine is only chronological, it's not searchable, and it's hosted by Pocket. I want to corral everything through this space since it's a unified source, and I control it.
Enter Recommended Reads. I've been collecting posts that I want to recommend using an IFTTT recipe. Here are seven of my recommendations to get things started:
A Practical Wedding: Four Ways We Learned How to Stop Fighting About Money
FIGURE OUT YOUR BAGGAGE FIRST. The plan when we moved to California was always that I wouldn't be in a hurry to find a full-time job when I got out here. Michael's new gig afforded us a temporary financial cushion that would allow me to remove myself from the daily grind of my cubicle in order to take my photography business full time. (Heck, that was half the reason we said yes to uprooting our lives and moving clear across the country.) We were both on board, and we both knew it was a temporary situation. Still, it surprised me just how insecure I felt about my financial contributions once the plan was in action. While I had always been comfortable with Michael taking the lead on managing our finances, suddenly I was reading into every little thing he said about money like it was a personal dig at my employment status. Did he just ask me what I bought at Target? He's trying to control me!

I was definitely projecting my insecurities onto Michael. But Michael wasn't without anxieties of his own. Being the primary breadwinner made him feel like he needed to be extra responsible for our finances, since they depended mostly on his employment. So before we could tackle the logistical parts of our financial situation, we had to have a lot of conversations about our feelings. For example:

Him: I feel like I need to be extra vigilant about our finances, because if I lose my job, we don't have anyone's salary to fall back on.

Me: And I feel like I don't get a say in our finances right now because I'm not making a competitive salary anymore.

And so on. Confronting our baggage didn't fix things right away (more on that in a minute), but it helped us get at some of the root causes of our fighting and parse out what was financially triggered from what was emotionally triggered.
This is genius. I don't think I've ever heard a better explanation of how to address people's emotions around money.
The Catholic Thing, via Catholic Education Resource Center: We Can Do Better
The psychological reality is that every spouse brings special gifts into marriage, but they also bring psychological weaknesses, which are most often deeply buried out of conscious awareness.

The weaknesses commonly brought into marriage are the result of a lack of a secure loving relationship with one parent, most often the father; selfishness, described by many popes as the major "enemy" of marital love; severe weaknesses in trusting; emotionally distant behaviors resulting in spousal loneliness; controlling, disrespectful behaviors from unresolved hurts with a parent; failure to master anger daily by growth in forgiveness; misdirected anger that is meant for a parent or others; weaknesses in confidence; excessive anxiety associated with irritability; family of origin sadness/loneliness that spousal love cannot resolve; modeling after a major parental weakness; adult child of alcoholism or divorce anger and mistrust and the failure to understand Catholic marriage and its support from the Lord's love and grace.

The majority of spouses who pursue divorce—in our experience with several thousand couples—have never worked on these issues.
A very critical article, but a valid point about strengths vs. weaknesses going into marriage.
Of the Hearth: The Dream in Fulfillment: What My Interracial Marriage Has Taught Me About Racial Harmony in the U.S.
Excellently written. This respects multiple points of view, I think.
Simcha Fisher at the National Catholic Register: Love in the Time of Zika
When the first world hears that third world women might have babies with birth defects, they set up a clamor for more abortion. This is how it always is: we see suffering, and we want to solve it with death.
Rorate Caeli: Breaking News: Cardinal Gerhard Müller Corrects Idea of Allowing Holy Communion for "Remarried" Divorcees
With this statement, Cardinal Müller corrects any speculation that he would support the idea that "remarried" divorcees could live in a sinful relationship and at the same time could receive the Sacrament of Holy Communion. With this statement, the crack in the door has been closed again by the head of the Congregation for the Doctrine of the Faith.
Good. We don't need anyone else caving to "get with the times," which are terrible, by the way.
Jackie Bledsoe for Michael Hyatt: One Simple Trick to Strengthen Your Marriage
It may be time for you to enroll in the continuing education about your spouse.
Conveniently, I love learning.
Money After Graduation: You Work Too Hard Not to Care
If the thought of tracking every penny that goes out of your bank account is making your head spin, I have a revolutionary idea that will make it infinitely easier: stop buying so much stuff so often.
I committed to tracking my expenses. I wanted to buy something. I didn't buy it because I didn't want to have to track it. I saved money.
---
For more Quick Takes, visit This Ain't the Lyceum.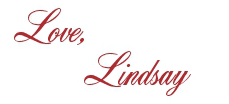 I bet you'll love these posts, too!