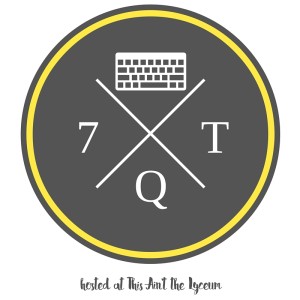 I'm back to normal Quick Takes this week, although I have plenty of recommended reads in the queue for tomorrow and the future. (I've already drafted tomorrow's post, so I'm cautiously confident about my ability to actually post it then.)
I realized this week how much I enjoy reading nonfiction. It's mostly self-help type nonfiction (productivity, personal finance, books about writing), but I like it. I'm not a biography person, but one of the things I like to do with my time is reading, so that helps eliminate some of the potential paradox of reading about productivity instead of actually being productive. I feel like I'm doing both!
Recommended Reads is my current implementation of a favelog. This is a term coined (as far as I can tell) by Ari Bader-Natal. He was searching for a way to aggregate his likes, favorites, etc. from various social media sites into one place as a personal archive, independent of the original sites and easily sortable and searchable.
I like the idea of a favelog, but I haven't currently created one for a couple of reasons. (There's a method to my madness, I swear.)
I want my blog to be the hub of my personal brand. I don't want a sub-blog. If you want to follow me on Goodreads, Twitter, Instagram, Pocket, or Pinterest, you can follow me there. (Links are in the sidebar below my photo.) You know what kind of info you'll find in each place. I like that division.
I'm not sure there's a use for "show me everything Lindsay has shared everywhere" unless you are Mr. Man, and he seems to like his current workflow just fine. I tried to suggest that he use an RSS reader, but he was not into it. Then again, he does not read dozens of blogs like I do.
When I share something on one of my social media profiles, I really only want to share it there. When I read something rec-worthy in Pocket, though, I usually want to offer commentary beyond "you should read this; it is good stuff." IFTTT won't pick up anything from Pocket Recommendations automatically. I love the fast, easy way to add commentary and pick a custom excerpt using Pocket Recommendations, so I'm going to keep using that Pocket feature. I will just have to share them to non-Pocket users by hand, i.e. through regular posts here at Lindsay Loves.
I have a decent decision tree for what I share to each profile. When I share something on Facebook, I invite interaction from my Facebook friends. I don't care if non-Facebook friends never see it. When I retweet something, I don't care if people who don't follow me on Twitter don't see it.
I generally don't cross-post the same info to more than one profile; when I do, it's deliberate. I sometimes blog about posts I've also shared to Facebook, but not often. I sometimes share Instagram posts to Twitter or Facebook, but that's rare.
I do automatically share my Goodreads progress updates and links to new Lindsay Loves blog posts on Twitter, but that's because Twitter is ideal for "right this second" updates. It's fun to say "I am on this page of this book right now" and "I published a new blog post right now." If you follow me on the original sites, though, you can also get "not right this second" updates: "How far along is Lindsay in 168 Hours?" and "Is there anything new at Lindsay Loves?"
Enough about that. I spent last weekend in Chicago with my BFF and my BF. It was a whirlwind trip, and there was regular wind blowing through the city, but it was absolutely worth all the trouble. The Internet is amazing for building and maintaining relationships of all kinds, but there is nothing quite like being close enough to touch someone. Separation is hard.
I got a bunch of reading done on my flights to and from Chicago (and in the airport, since I had to get there stupidly early). I think that's my new strategy for airplane productivity: bring a real book (so my phone battery doesn't get worn down too quickly; iPhones have amazing battery life when you're only playing stored music) and just read. Plane naps are never even refreshing. On my flight back to Austin, I reached up to turn on the light and nothing happened. I was very upset at having to potentially read in dim light, but then it came on as mysteriously as it had failed to moments before. Hooray!
---
For more Quick Takes, visit This Ain't the Lyceum.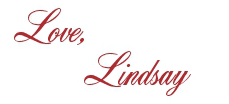 I bet you'll love these posts, too!