It felt strange but good to be back at my regular parish for the second week in a row. It's been a while since I've managed that! They even changed up the music in my absence. Am I the only one who enjoys using the same music for the Mass parts all the time? I can tell the season has changed by the priest's chasuble. That's why it's colored and why it changes from day to day. I don't need the music to do more than be musical.
I did need a wardrobe expansion, though. Summertime has brought back this pretty: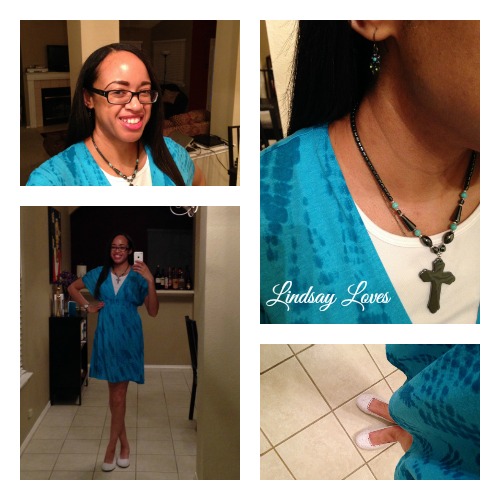 Dress: Mossimo for Target
Tank top: Old Navy
Shoes: Fergie (same ones as last week)
Necklace: souvenir from Belize
Earrings: ancient purchase from a tiny German accessory store
I have been wearing pants, leggings, and maxi skirts for so long that this dress was a palate cleanser! For a second, my skin was like, "Whoa! Are we leaving the house like this?" I had to remind myself that this is a totally acceptable skirt length. It's a kimono dress; it's supposed to fit like this.
Back when I started Instagramming my Sunday outfits, I commented that this one (with the coordinating hair clip I forgot to wear) seemed like "a great date outfit, but…. See the blog for details." What I meant was "this would be a great date outfit, but I'm not dating anyone. The details of where I got these items are listed on my blog, as usual." What my roommate read was, "This would be a great date outfit. See my blog for my details on my dating life." It was funny and sad.
Fr. Associate Pastor gave a solid homily. He had a lot of directions to work with. Due to my friends' recent, tragic loss of their son to stillbirth, I was reeling from the references to mothers losing their sons over the last two Sundays. Hearing that can't be easy for my poor friend.
Fr. AP focused on the theme of our relationships with Jesus and with one another in Jesus. Jesus didn't ask the disciples if they knew about him. He asked if they knew him, if they knew who he was. Many Christians (and others) know about Jesus, but our real challenge is to know him. Our Protestant and evangelical brethren do much better at leading people to know Jesus than we Catholics do. Our challenge is to get to know him ourselves, and then to introduce other people to him and the fullness of his Church.
He also gave a nice shout-out to the psalm and second reading. I love it when homilists talk about more than just the Gospel! He said that we should all make the psalm refrain our petition so that we are thirsting for God. Thirst is such a vivid image: a parched, dry land that is waiting to be reinvigorated, revived, given life by the God who made it/us. St. Paul says all of us who know Christ are one in him. We are all one in baptism. We all share in taking up our cross with him. We are united by each carrying crosses as we walk alongside the Lord.
I tried not to let the awkward end-of-homily story ruin the experience for me. I'm pretty sure he used the word "negro," which is not okay and suggests that (a) he needs to get some more modern stories, (b) he needs to pick better stories, (c) he should just stop trying to tell "relevant" stories, or (d) someone needs to clarify current American cultural slang for him. (Fr. AP is from India.) The ultimate point about not being able to change the color of one's skin to fit in with the body of Christ was valid, but I was busy trying to figure out whether he actually said what I think he said and trying not to laugh at the sheer ridiculousness of it all.
I have to hand it to the liturgical ministers, though. The servers were extremely short-handed (three instead of six, and no deacon), but it was barely noticeable. No one panicked, and all was well.
---
For more Mass fashion and commentary, visit Rosie at A Blog for My Mom for My Sunday Best.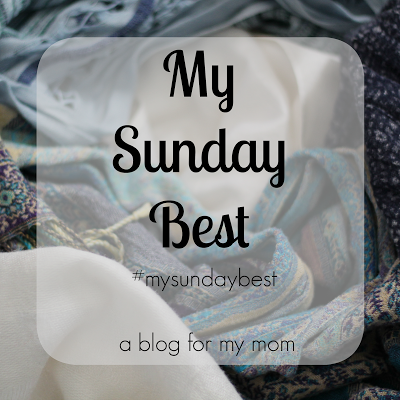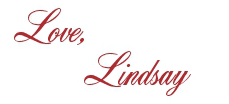 I bet you'll love these posts, too!