No matter how frequently I am away or how much preparation I do to make the return easier, there is always a mild unsettled feeling when I get back to my regular routines. Sunday's Mass was no exception.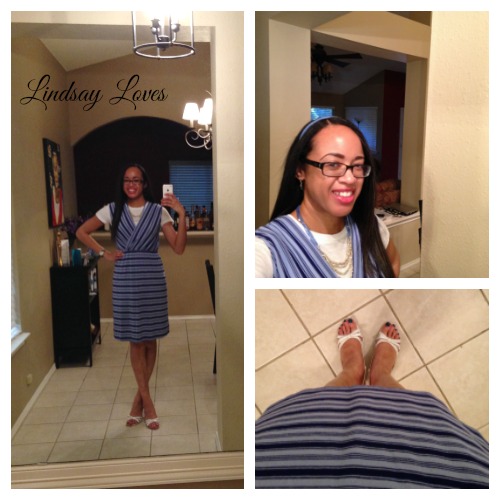 Dress and shirt: Target
Shoes: Payless
Necklace: old bridesmaid gift
Earrings: from middle school, I think?
Headband: Target
Maybe I should stop wearing headbands like this. I can never decide if they make me look younger. I'm not old enough to want to look younger. I did coordinate with the other lector at Mass, though, who was wearing a lovely layered blue skirt and a white top. So that was nice.
Fr. Associate Pastor did not arrive in the sacristy until about ten minutes before Mass was scheduled to begin. Our acolyte (like a cross between an adult altar server and a non-ordained deacon) got nervous and was in the middle of trying to call for help from his smartphone when Fr. AP dashed in. We started on time, though, and Jesus came, so all was well. We had no deacon, so I also read the Universal Prayer, which required a lot of body- and seat-shuffling. I miss our old seating arrangement. The logistics of the new one aren't working.
Maybe the shuffling shouldn't have distracted me so much that I couldn't settle my mind for the homily, but it did. Perhaps that is the single lady version of taking a child to Mass who has a complete meltdown. I do remember that Fr. AP identified St. Francis and St. Clare as role models showing us that greatness does not come from great wealth, as the readings suggested. I think he also said something about being a good steward of spiritual wealth. That, or the spiritual wealth thing just occurred to me as I was listening.
We had a castrated version of "Taste and See" for communion (all male pronouns removed), but we closed with "Sing a New Song to the Lord." This is not the same as the "Sing a New Song" you are probably thinking of. Having both felt like a nice (although probably unintentional) balance.
---
For more Mass fashion and commentary, visit Rosie at A Blog for My Mom for My Sunday Best.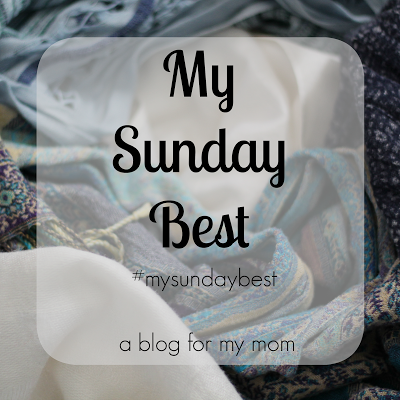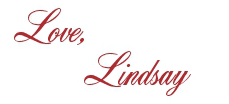 I bet you'll love these posts, too!