August was kind of a wash, so I'm just moving on to September. September is a blank slate. I did not post my last three church outfits, but I took my photos and homily notes, so here is a huge catch-up.
Important note for WIWS fans: Sadly, Fine Linen and Purple (founder of What I Wore Sunday), lost control of that domain name. It was taken over by malicious squatters. Do not visit their website. I did, and my browser and speakers were completely hijacked. It was scary. I will eliminate all the links to their site from mine that I can find, but I want to warn you not to follow any you find here or visit that URL directly.
What I Wore Sunday, August 14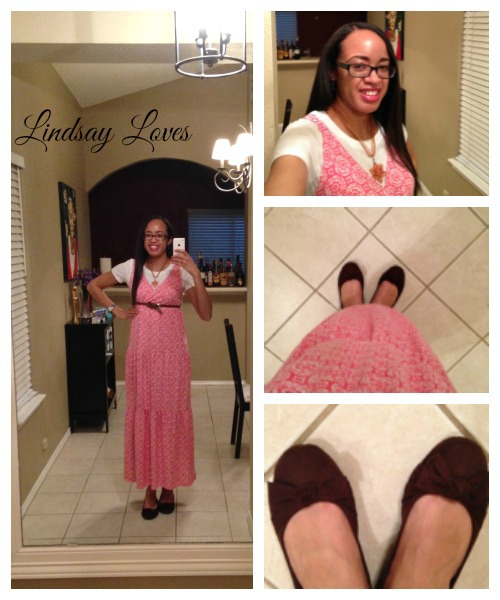 Dress, skinny belt, and shirt: Target
Shoes: Payless
Necklace: gift
Earrings: so small that I can't see them and so long ago that I can't remember.
As I mentioned in my 7QT as I returned to blogging, I had an ugly bacterial infection, so I needed to cover up my legs for lectoring. I'd exhausted several good covered-up outfits during the previous week, so this was my best shot. I also like this outfit a lot.
In his homily, Fr. Associate Pastor said that Jesus emphasized that following him will not be easy. As with Jeremiah in the first reading, following Jesus will bring division between those who follow him and those who don't. It was true then, and it was true now. He's not saying "start a fight with non-Christians." He's saying, "Following me might mean leaving even people you love behind."
In perhaps the most elegant pop culture tie I've ever heard, he also mentioned that Olympic sports are only possible because athletes agree to follow the rules and compete fairly. I think that was related to following Jesus and all his rules, not just the parts we like.
I had the second reading. I love the "cloud of witnesses" image. Fr. said that the second reading encourages us to keep going in our struggle to keep the faith. We have Jesus on our side, and he has shown us that following him and following God requires great effort and sacrifice. But hopefully, at the end of our lives, we will be able to say like St. Paul that we have run the race, fought the good fight, kept the faith, and won the imperishable crown of victory. I was struggling a lot at the time, so that was hard to hear, but it's landing on my heart a little easier today. Maybe I needed the delay before writing it up here.
What I Wore Sunday, August 21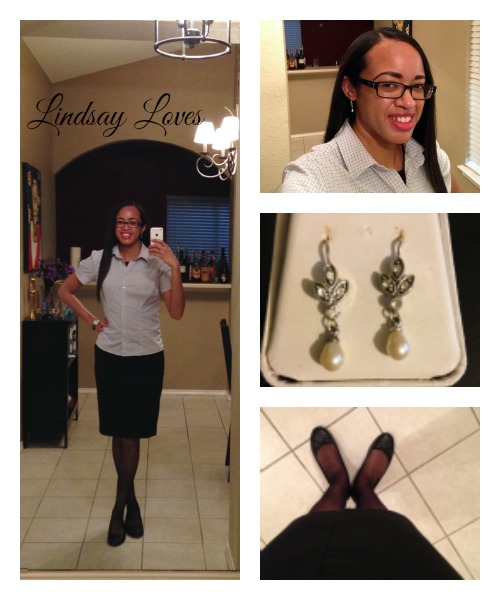 Blouse: Target
Skirt: Old Navy
Shoes: Old Navy
Earrings: very old gift
This blouse is my favorite interview top. I wear it regularly, but it has just the right amount of structure and comfort for fancy times. (I have a similar philosophy for my everyday purse.) That infection still wasn't quite clear, hence the continued coverage.
This week, Fr. AP said that, if you've ever been late for a train or bus, you know the feeling that you've been left behind, that you've missed out on something, that you might even get on the wrong train because you were late. No one wants to be late. Do you want to be late when the kingdom begins? So many people want to just sneak through, just get by at the last minute. They want to be the hooligans who rush through when they hear "ding ding Step back. Doors closing." (I miss the Metro.)
Sometimes I feel like I was late to the kingdom party because I was away from the Church for so long. It's not always a great time at this party, but I am glad I found my way in eventually.
What I Wore Sunday, August 28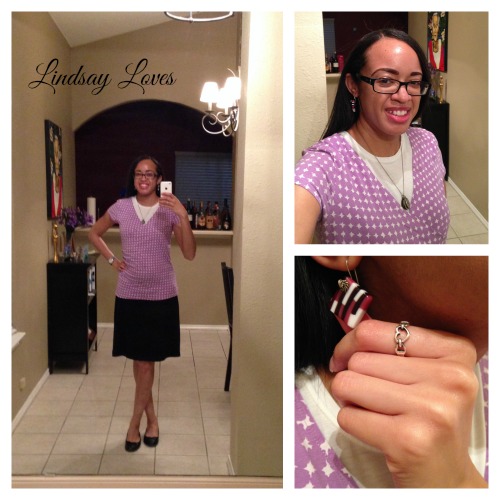 Top: Target
Skirt: Old Navy
Earrings: gift from Mr. Man
Necklace: holy medals
Shoes: Old Navy
Sweet freedom! I originally had on a white skirt to celebrate summer and clear legs, but the sky was ominously dark, so I switched at the last minute. It drizzled very lightly when I walked out of my house. Then I drove through drizzle and heavy rain in constant sunshine. The rain abated and stayed away the entire time I was at church. I made it into and out of Taco Cabana right before the sky opened up (no sun that time), and I walked back inside the house in drizzle once again.
Texas has the weirdest weather.
We still had Fr. AP this week. It's nice because I feel like I'm getting to know him, but it would be nice to see our actual pastor more often. Fr. AP cautioned us to not seek lofty positions because they will come naturally from humility. I'm not really buying that right now. One of my current #adulting struggles concerns how to turn the life I have into something more like the life I want. Like many people my age, especially girls, I was told that I could be anything I wanted to be. I was sold a bill of goods, and now that I feel as though I came up short, I'm trying to figure out where to go from here.
On a positive note, Fr. AP made reference to 1 Corinthians 13, where St. Paul begins by saying that having the gift of prophecy and speaking lofty words is nothing without love. That was a kind of encouragement toward humility that did sit well with me.
I also find it interesting that my parish's choir likes "Canticle of the Turning" so much. I think we've had it twice in five or six weeks. We never get past Verse 2, but Verse 4 is quite nice. In any other context, any mention of God's justice burning like a fire would be met with frowns and talk of mercy (which, granted, shows up in the verses). Then again, maybe it's just the Augustinian in me that thinks so closely about the words I sing. Ask me sometime about the list of hymns I won't sing.
---
For more Mass fashion and commentary, visit Rosie at A Blog for My Mom for My Sunday Best.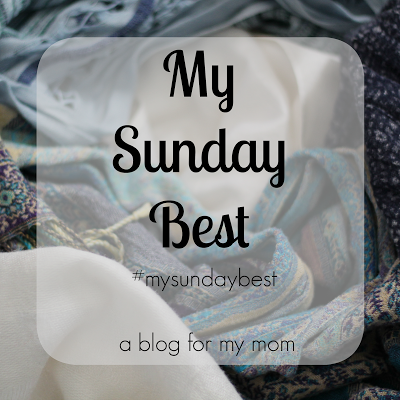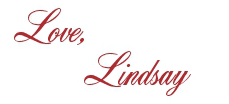 I bet you'll love these posts, too!