September isn't going very well. I managed not to get rained on, though, and I got to church on time, so that was a win. However, this was one week I almost wished I had left early. I'll explain.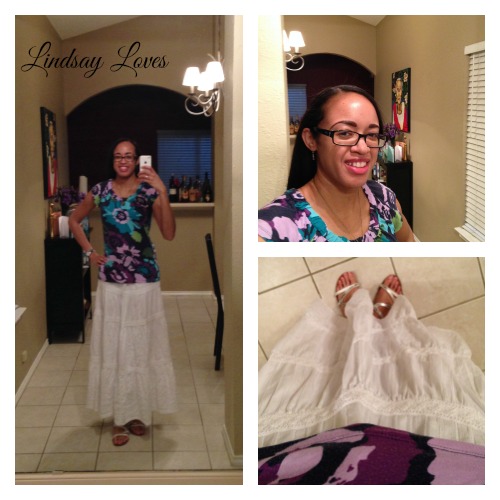 Top and skirt: Old Navy
Necklace: holy medals
Earrings: Claire's, barely visible
Shoes: Target
It is summer in Austin until roughly Halloween, so I intend to keep wearing white as long as it's warm enough and doesn't rain. I almost misjudged Sunday on the rain front. I was astonished to find my car wet after church. I hadn't packed an umbrella. I blazed through my post-church Target run so quickly that I was actually out of breath afterwards. I also got a lot of stares. Call me crazy, but I was taught not to stare. These were not children; they were rude adults. I hope that was an isolated incident.
Church was fine all the way through the homily. My parish used to have so many deacons that we had one at almost every Mass. Now we're down to two, and one is new, so I don't think I had heard this one preach before. Deacon T started his homily with long though vivid descriptions of the kinds of people who might actually be better off hating their spouses, parents, and children. A husband who puts his wife on a pedestal to the exclusion of God (which reminds me of the Israelites' constant apostasy with the gods of foreign women in the Old Testament). Parents so devoted to their children that they brought them to see Jesus just so they would be in the "in crowd." A single young woman on the prowl, hoping to meet new men and finding plenty of possibilities in the crowd around Jesus. Those people just might need to hate the people they should otherwise love because the earthly objects of their affection are getting between them and God.
Further discussing marriage, Deacon T said, "Marriage is an institution, so we had better be committed." I'm not usually a fan of mental health jokes, but that felt more like wordplay than insensitivity. I can appreciate clever turns of phrase, and I agree that marriage doesn't make any sense—without God to get us through it, that is.
He also gave a shout out to the converts who have gone against their families' wishes to follow Jesus in our parish specifically, not just the Church in general. I liked that; it's easy to leave concepts in abstraction without applying them to our actual lives. My one quibble is that he backed down on the "hating people" part. You can clarify that Jesus meant to hate anything and anyone that comes between us and God. You shouldn't say that Jesus didn't mean the words you just read out loud to us from that same ambo you're still standing behind. The Bible is confusing enough without your saying "Jesus said" and then "Jesus didn't say" the exact same thing.
We had announcements after the Creed, read by the second lector, which is a recent change (both the placement and the reader). We also have a welcome message from the presider before the offertory (after the other welcome message by the first lector at the beginning of Mass). It's kind of a big chunk of talking right there between the Liturgy of the Word and the Liturgy of the Eucharist, but I've gotten used to it.
This week, though, the lector announced that, because of community and worship and other things that I thought the Mass already had by nature, the "sending song" would now be sung after the Prayer After Communion and before the final blessing and dismissal. I was so shocked my mouth actually physically fell open, and I turned to the choir to see their reactions. They were pretty blank-faced, so I guess they knew before then.
And then they did just that. I opted not to sing that song. I accidentally knelt to pray after Mass (or at the time I thought was after Mass) before the recession actually began. I was unsure when it was actually polite to leave. The experience was awkward and confusing, and I was upset. I emailed my pastor as briefly and politely as I could today to ask why that happened. I got a response about which I have nothing kind to say, so I will say nothing more than that I got a response. I have always said that I remain at my parish because I've never had a reason to leave. I am hoping that I didn't just get one.
---
For more Mass fashion and commentary, visit Rosie at A Blog for My Mom for My Sunday Best.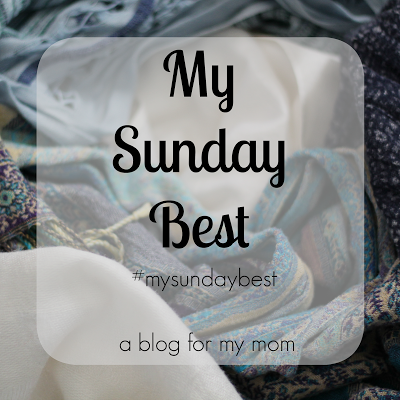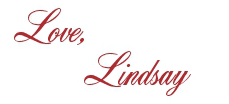 I bet you'll love these posts, too!