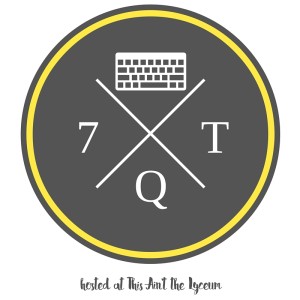 Well, heeeeeey, 7QT! Haven't seen you around these parts in a while. I have been building up material for ages but never posting, so let's see if I can sneak a few in here this week.
Jeopardy! has been surprising, delightful, and surprisingly delightful. For the first time since I started taking the online contestant test in 2009, they offered the test more than once this year. I took it in January, which is how I got my audition. I was stunned to receive an announcement email for another test this fall.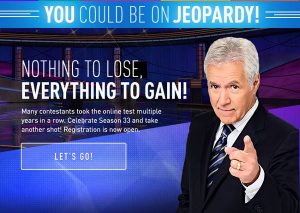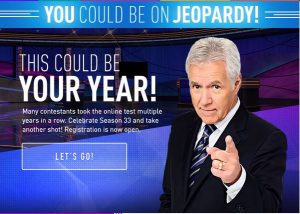 Yes, that's two different emails. I got the invitation twice, which shows that (a) the system had a bit of a problem, and (b) they do not remove you from test invitation emails even while you're ineligible to take the test. I auditioned, so I'm not currently eligible.
In other news, recent J!6 questions (the "online version" of Jeopardy!) have been amazing, and I have been getting a lot of perfect scores. Here are some of my favorites: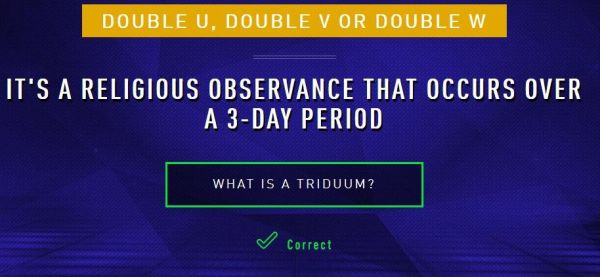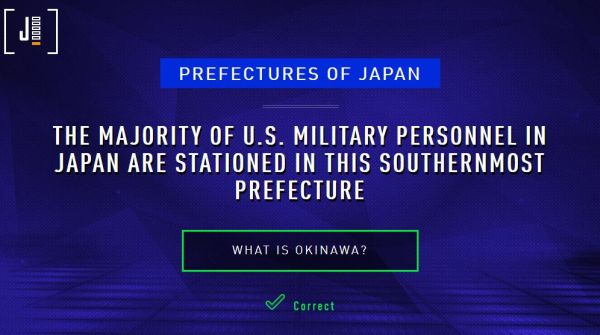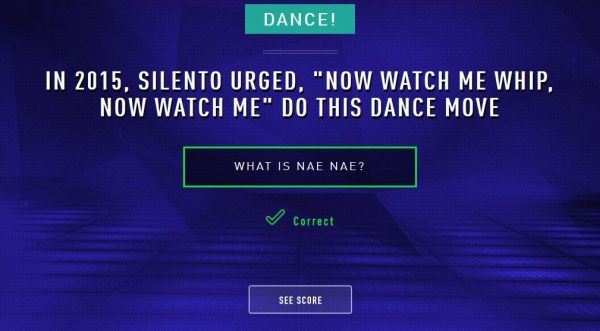 I read a blog post a couple of weeks ago (which I will not be linking to because one of the suggestions is scandalous) about ways to treat yourself without spending money or eating anything. That's always been a struggle for me. Chocolate chip cookie dough ice cream is a treat. A new hair clip is a treat. Staying up late is a treat. All of those things thwart my goals, though. They're tricks and treats rolled into one. I needed real treats.
So I tried one of the tips: I took a nap. You guys, it was the best idea. I don't get enough sleep anyway, so it was useful, and it felt like a treat because I needed it (see: lack of sleep) and didn't need it (see: treat).
Hey, I'm almost Twitter famous! I seriously had no idea that the David Allen Co. saw Wunderlist as a legitimate tool for GTD. It's quite an exciting revelation. The guide is available now, but I haven't bought it yet. Part of me wants to see if I can swing a review copy. Another part of me is proud of my homegrown implementation and doesn't want to be influenced by the official suggestions. Stay tuned.
I've been struggling with my Eucharistic adoration group for a while. It doesn't help that we were attempting to have discussion via email that are always faster, easier, and better in person. Then my Spanish daily Gospel email brought the story of Mary & Martha right in front of my face.
It started to seem like a Mary & Martha situation to me. I felt like Martha, so burdened with serving that she wasn't sitting at the feet of the Lord like Mary, even though that was better. According to Scripture, asking Mary to help with the serving wasn't the right response. So I guess the right response is for me to stop working so hard and just sit. If no one gets to eat dinner because I'm not making it, I guess that's how it has to be.
There is a special kind of joy in completing a long-delayed project. I love to play Nertz, a Solitaire-based multiplayer game that requires one deck of cards per player. Thus, I own something like eight decks of cards. Most of my decks don't have boxes, so I used to slap a rubber band on and shove them into the box for Catchphrase. But that looked messy, and the rubber bands kept drying out.
After a little Googling, I discovered that travel soap dishes are great for storing playing cards. I grabbed a few at Target for just under a dollar each, found an appropriately-sized larger plastic box to store all the little boxes, and created this:
I forgot to take a "before" photo, but maybe that's for the best. Between that and my tickler file, my sloppy piles are now more effective and more grown-up looking. Win and win.
I have student loans. They have a co-signer: my mom. I have been paying diligently for over five years, but I had never even heard of co-signer release until about three weeks ago. A run-of-the-mill post to the YNAB blog clued me in that, if you have a co-signer on your loans, and the co-signer dies, your loan becomes payable in full immediately or goes into default. Your on-time and consistent payment history means nothing. It is based on the co-signer's credit, not yours, so if that person dies, it's based on nothing. My mom is in good health, but what if my grandma had been my co-signer? What if my mom died suddenly? Half a decade of work would go out the window.
I panicked slightly when I realized that (a) that's a huge risk, and (b) I had literally never heard about this possibility. I did a little Googling (all the way to the Consumer Financial Protection Bureau), consulted my actual lenders, and had the applications for co-signer release in my hands in a matter of days.
I'm trying to dodge a bullet. Yes, gathering and sending paperwork takes time and money. But it's worth the privilege of not being handed bills for thousands of dollars when I'm already going through a tough time.
---
For more Quick Takes, visit This Ain't the Lyceum.