I'm a little late to the party, but it's always a struggle to celebrate the whole Easter season, so let's call this my tiny contribution, alleluia! I have a few Easter observances going, but I'll save those for a future post. In the meantime, here's what I've been wearing to church.
Easter Vigil, April 15
Top and skirt: Target
Tank/shell: Old Navy
Shoes: Famous Footwear
Flower hair clip: random accessories shop
Cross necklace: gift
Tiny butterfly earrings: Claire's
This was the first time in years that I completely forgot to take my selfies! I don't have a trigger reminding me to take photos anymore; it used to be walking past the large mirror just inside my front door. The "left behind" photos above include all the items I wore even though I am not wearing them.
Mr. Man and I attended all the Triduum liturgies together, at his parish. It's a tiny little parish. I knew the Easter Vigil wouldn't have any receptions of new Catholics (yes, that was strange!), so it wouldn't last very long. Therefore, I could wear less foot-friendly shoes. I could work in those, but I don't usually think about wearing them for Mass. Maybe I will now.
I realize that purple was the liturgical color for Lent. It's also my favorite color. My skirt still works for liturgical dressing because it's gold, and gold is liturgically white, and white is the color for Easter.
Fr. T celebrated the Easter Vigil, but Deacon P gave the homily. The deacon has a very large role at this particular parish, so I was surprised and delighted that he also gave the homily. He is a champ!
He spoke about how the vigil's journey through salvation history (by way of the extra Old Testament readings) emphasizes God's care and protection for his children since the beginning of time. God promised a redeemer all along, and he finally sent one. Jesus' resurrection appearances are so astonishing partly because they ask his disciples and us to believe. Mary Magdalene didn't even recognize Jesus at first, but when he called her by name, she recognized him and believed. The other disciples who see him resurrected are those whose faith was open to the miracle of his return from the dead. Even now, in the Eucharist, the Church calls us to believe that Jesus is just as fully present as he was on that first Easter Sunday. Do we believe that we have been found worthy to see him and be in his Real Presence?
Divine Mercy Sunday, April 23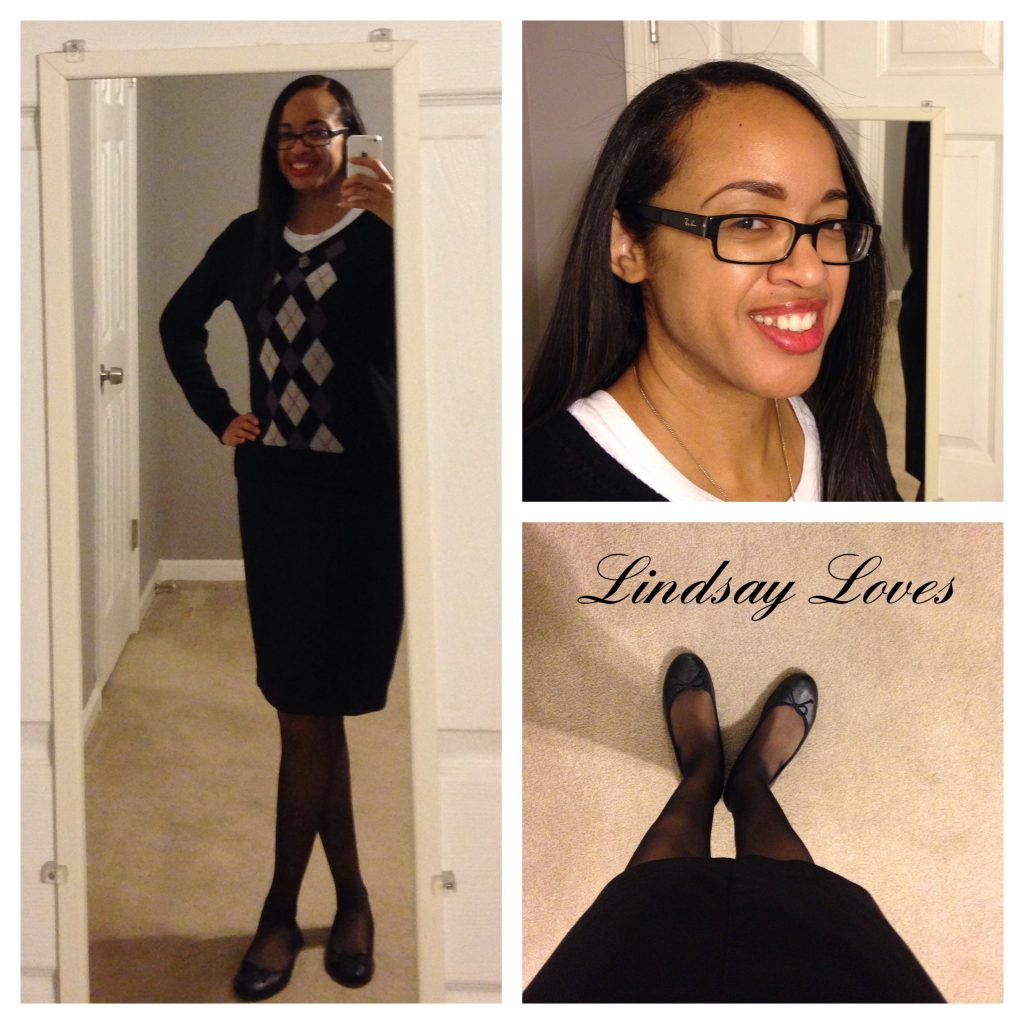 Sweater, tights, and t-shirt: Target
Skirt and shoes: Old Navy
Necklace: holy medals
Earrings: I forgot to wear any!
It got cold again here, so I pulled out a sweater again. Mr. Man likes this one. And yes, more purple. I like purple, and my red and white options (for Divine Mercy Sunday) were limited.
This weekend, we went to what is becoming our second parish. It has Mass on Sunday evenings, and that fit our schedule this time. Fr. C did not mention Divine Mercy Sunday at all, which made me sad (especially after so many references to mercy in the readings), but he did offer a practical parallel to Jesus. Among the reasons the disciples struggled to recognize and welcome Jesus in his resurrected body was that he looked so different. He looked similar enough for basic identification, but he still bore the wounds of his crucifixion. He was broken, but beautiful.
Fr. C told a story about visiting a fine china shop in Japan (not China, which was disconcerting) and seeing broken dishes for sale that were more expensive than intact dishes. The shopkeeper explained that the broken dishes were repaired with 14-karat gold, making them more valuable than the others that were never broken. If they hadn't been broken, they never would have been made great. Similarly, we often have to go through brokenness, like the crucified Jesus, to reach glory, like Jesus resurrected.
---
For more Mass fashion and commentary, visit Rosie at A Blog for My Mom for My Sunday Best.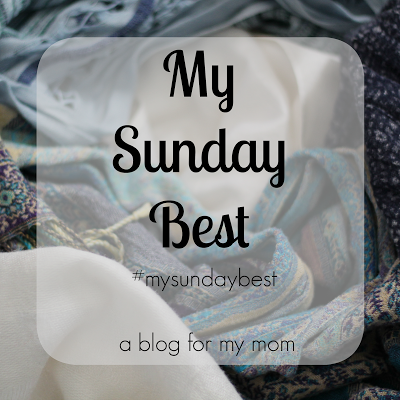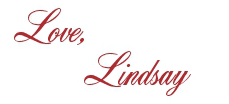 I bet you'll love these posts, too!