I'm still adjusting to my random work schedule, but this past weekend (and the coming one!), it allowed me to go back to Mr. Man's parish. It was comforting to be back in a familiar parish, but I also felt awkward because I have been obviously absent for so long. It's a tiny parish, the kind where you might actually notice someone's not showing up. It is a welcoming parish nonetheless.
Here's what I wore: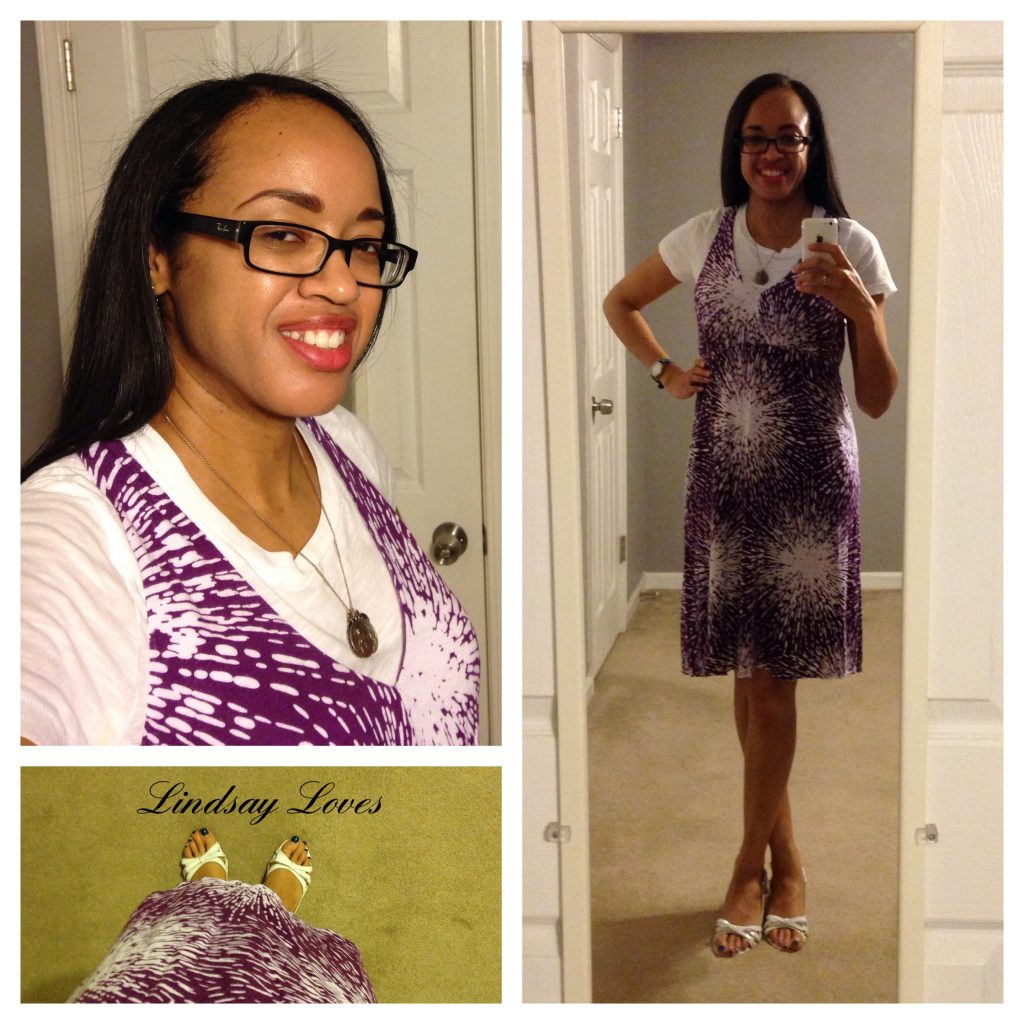 Dress: Old Navy
Shirt: Target
Shoes: Payless
Necklace: holy medals
Earrings: I don't even remember, and you can't see them, so we'll call that a wash
A friend of mine once compared this dress to fireworks. I can't deny that such a comment and a recent national holiday were on my mind when I picked this dress for this Sunday. I also chose it because I knew it'd be comfortable for the picnic/party Mr. Man and I attended after Mass. (And it was!)
Among my homily pet peeves are attempts to make everything "relevant" or near-accusations of the emotions I must be feeling. Thanks be to God, I don't feel broken all that often, so a homily directed at the broken, for example, specifically doesn't reach me. Fr. J managed to subvert that annoyance by finding a perhaps perfectly broad audience for his homily: those who have labored and are burdened. I can relate to those feelings a lot, and I was physically tired from a long work week and a packed day of chores. So yes, this time, I was feeling burdened, and I could relate.
He said that our world is filled with stressors: real, perceived, our own creation ("time-saving" gadgets that go awry, like my dishwasher when I ran it full of dirty dishes and empty of detergent), and those forced upon us. However, Jesus beckons us to come to him when we are burdened. If we're sad, he'll be sad with us. If we just want to rest, he'll rest with us. If we're angry, we can let him have it. He can take it. He was crucified; he can handle some yelling and fist-shaking. Living with God doesn't need to be another stressor. It should be a place of rest.
When was the last time a homily spoke just the words you needed to hear?
---
For more Mass fashion and commentary, visit Rosie at A Blog for My Mom for My Sunday Best.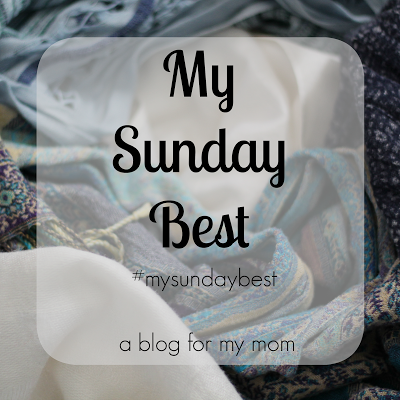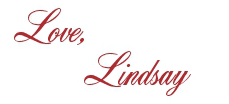 I bet you'll love these posts, too!