I learned on Twitter that this week is the first time we've observed the 10th Sunday of Ordinary Time since 1997. Liturgical oddities are my favorite. That is why I chose to wear green today; I also wear this outfit in pink.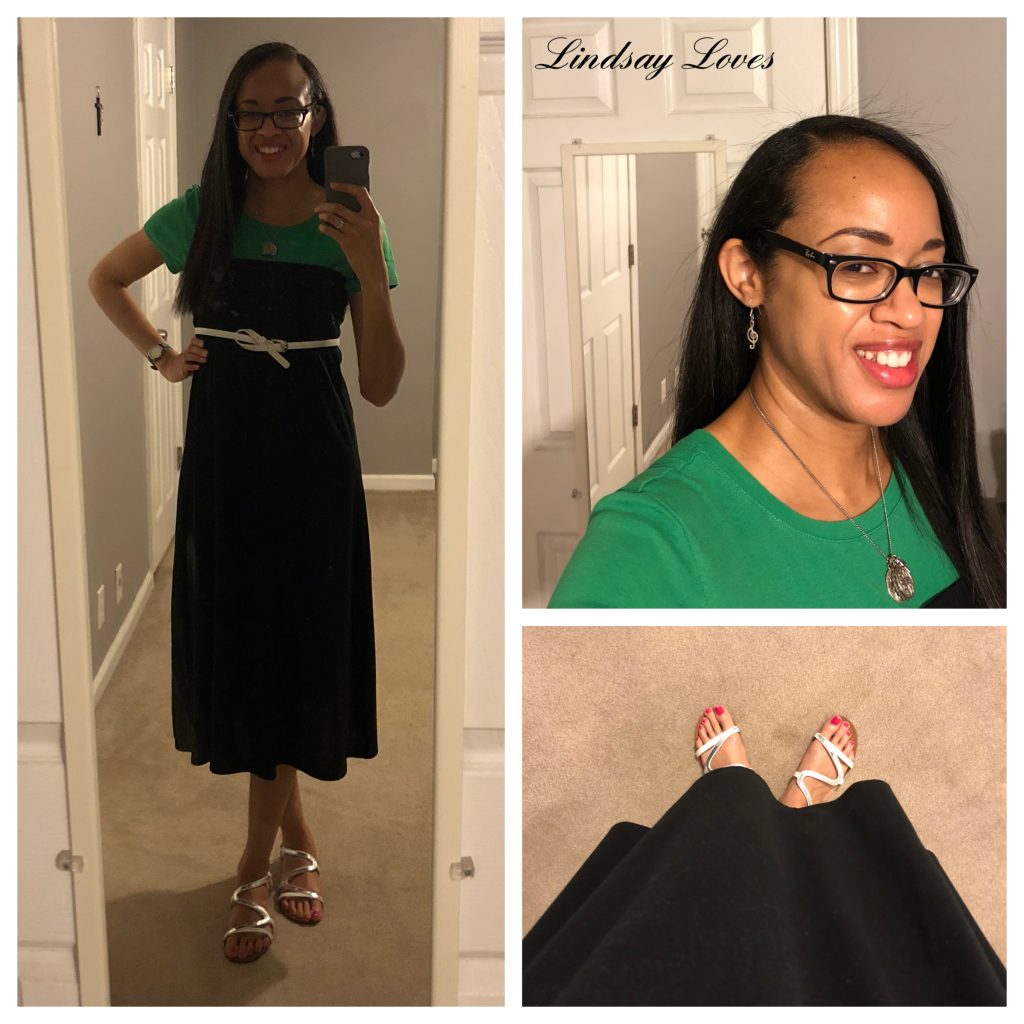 Shirt: Old Navy
Dress: Target (can also be worn as a skirt)
Belt: Target
Shoes: Mossimo for Target
Earrings: ancient gift from my mom
Necklace: holy medals, as usual
The forecast is thunderstorms all week long, starting with yesterday afternoon, so I was prepared for rain. This dress (which can also be worn as a skirt if you roll down the top; there is elastic under the belt) seemed like the right fabric for possibly getting rained on. The shoes are not good for the rain, but since I went through all the trouble of doing my toenails over the weekend, I wanted to show them off.
As I said, I also wear this dress with a pink shirt underneath, but when I went to grab that, I realized that Ordinary Time Sundays resumed this week. So green was the only way to go; I love dressing liturgically.
Way back when I posted my second-most-recent installment of Sunday Style, I mentioned that I take notes during the homily. I'm still doing that. I use this Christian Inspirations Journal that a friend gave me for my birthday years ago. She is not a Christian, but she knows I love Jesus, so when she saw, she thought of me: the best compliment. I don't read any of the inspirational quotations, but it's a great size for toting to Mass and scribbling in furiously.
Fr. P, who is visiting for the summer, started by pointing out that Jesus doesn't usually respond to criticism. In Sunday's gospel, however, the implication that he casts out demons by the power of demons is just too ridiculous to let it go. It's blasphemy. That's why Jesus makes his point about blasphemy against the Holy Spirit being the worst possible sin.
Fr. P also broke down the "strong man" parable. I had understood it backwards! The house is Satan's dominion, the strongman is Satan. Jesus enters, ties him up, and ponders his house, freeing us. That version makes a lot more sense.
He concluded by saying that grace (not effort) helps us resist temptation. God is generous, not stingy, with his grace. So we can resist temptation with God's help. That is good news, because our measly human efforts can only get us so far.
What did you learn at church this week?
---
This posted is linked up for Modest Monday at The Modest Mom Blog. Visit Caroline and say hello!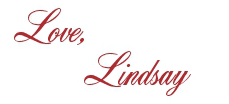 I bet you'll love these posts, too!