Guys: I finally figured out why my full-length photos are so much darker than usual. A light bulb burned out! The overhead light in my room (where I take my photos) has four bulbs, so it's still pretty bright even with only three. I didn't notice the burnt-out one until Sunday. I do have an affinity for bright light, and I can be unobservant sometimes, but I didn't think I was that dim. (Pun absolutely intended.)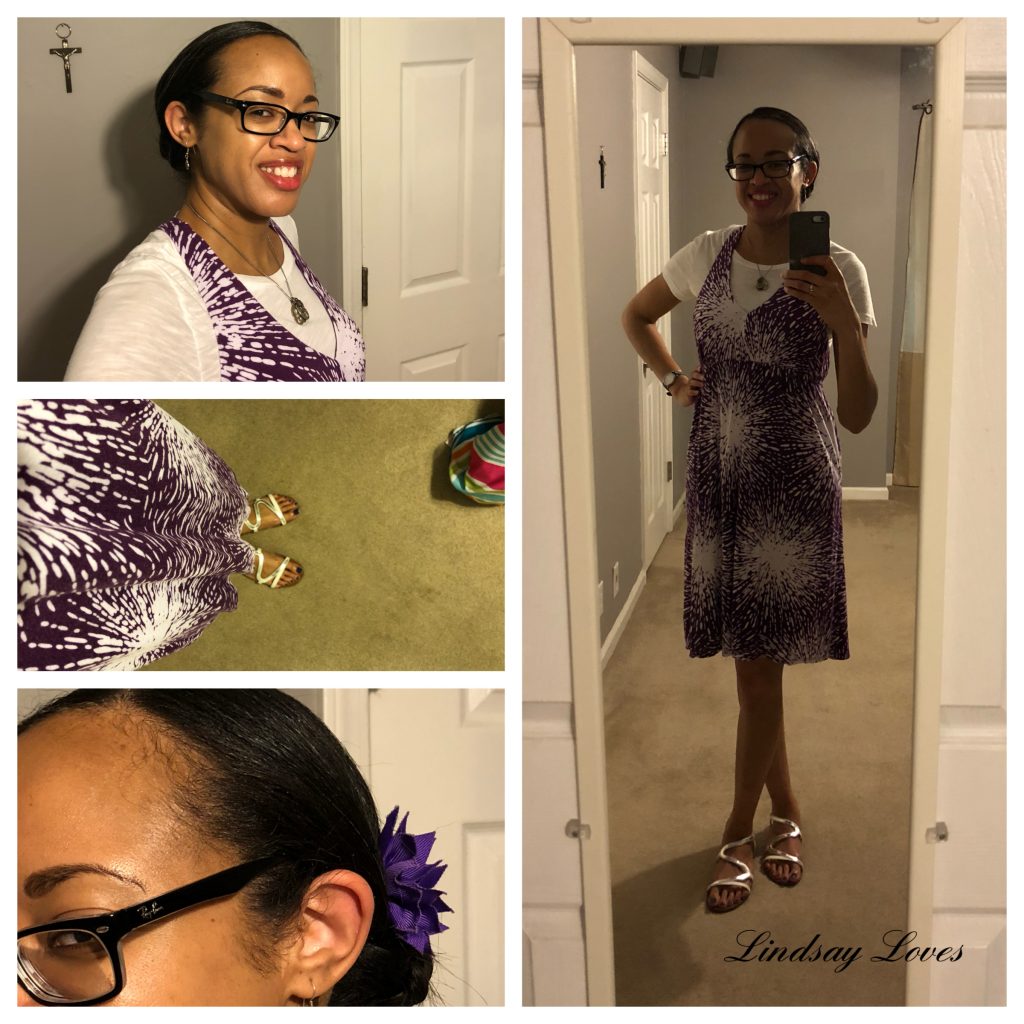 Dress and shirt: Old Navy
Sandals: Target
Necklace: holy medals
Hair clip: random accessories store at an outlet mall
My friend Katie once told me that this dress looks like it has firecrackers on it, so it seemed timely for the week of Independence Day. I went to Mass earlier than usual for a brunch afterwards, so I wore my hair up and decided to toss in the hair clip. I can't decide if I'm getting too old for flowers in my hair. Is there an age limit for that?
At Mass, Fr. L focused on the behavior of the woman with hemorrhages. (I managed to scribble the correct spelling in my journal, like a boss.) Most of the crowd probably brushed up against Jesus, but only she received healing. Previous homilies I've heard have focused on Jesus' insight at that moment. Imagine singling out one person who touched you in a whole mosh pit of people. Only supernatural knowledge would make that possible.
But Fr. L's point was that the woman herself approached Jesus in a different way than all the other random people in the crowd. She believed she would be healed just by touching him. She believed that he wanted to heal her, even just by his touch in a busy throng. Despite being pushed on all sides by the others in the crowd, she moved towards her goal and received the healing she knew she could have. She knew, because she had faith, that Jesus could and would heal her.
We, too, approach Jesus each time we move forward to receive the Eucharist. Are we observant enough to realize what's happening as we make that tiny journey among a crowd of others? We touch God even more intimately than the woman with hemorrhages; do we believe that he can heal us? Are we bold enough to ask for what we want and to believe that we can receive it from his touch?
I'm sad to say that I wasn't thinking about any of that when the Communion procession actually started, but that is because I can't focus. The homily itself was clutch, and my journal helped me to remember the lesson now even if it didn't sink in immediately. My memory is awful, but paper never forgets. Maybe, as with my Confirmation, those graces will be stored up for later.
---
This posted is linked up for Modest Monday at The Modest Mom Blog. Visit Caroline and say hello!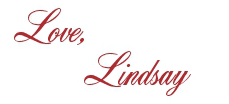 I bet you'll love these posts, too!