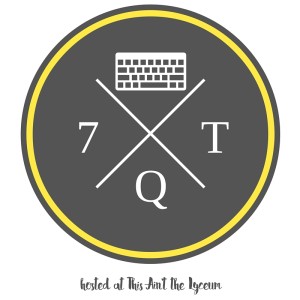 I have been winning trivia like a beast these last few weeks. My ability to play will decrease significantly very soon, so I'm glad to be going out in a blaze of glory.
I won HQ Trivia two times!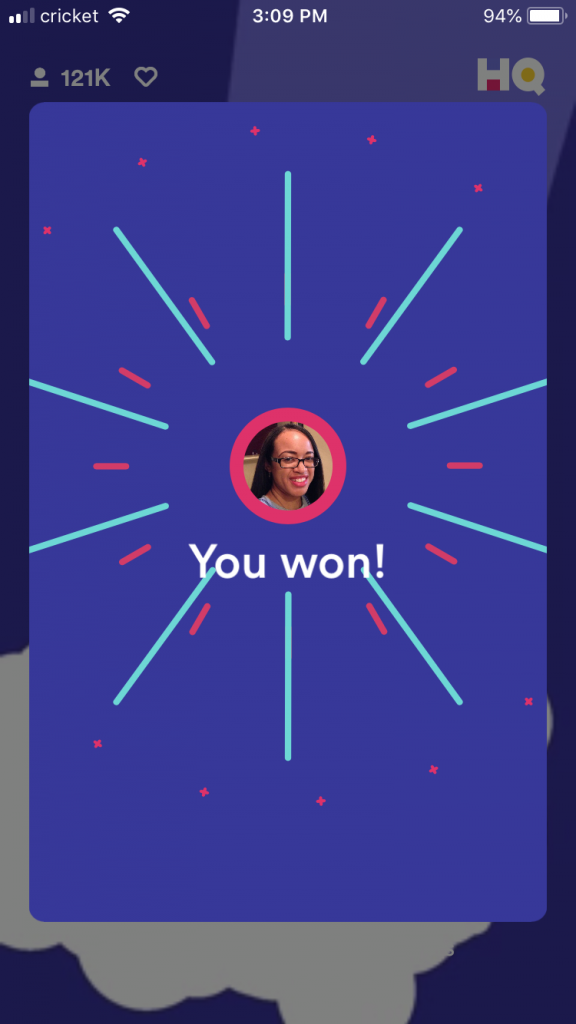 But I only remembered to take a photo one time.
In a related development, I also won Cash Show for the first time!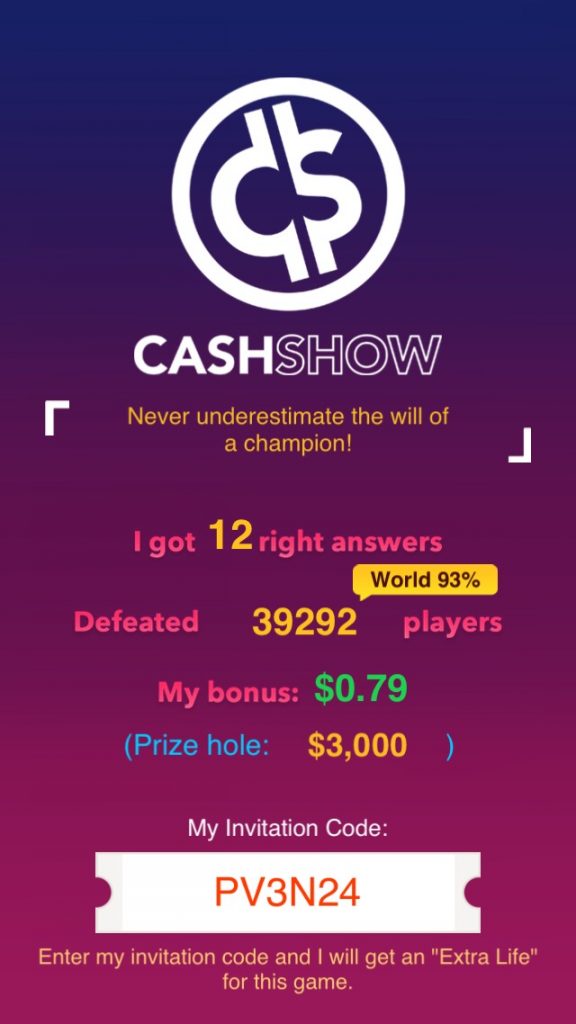 And I also won that game twice!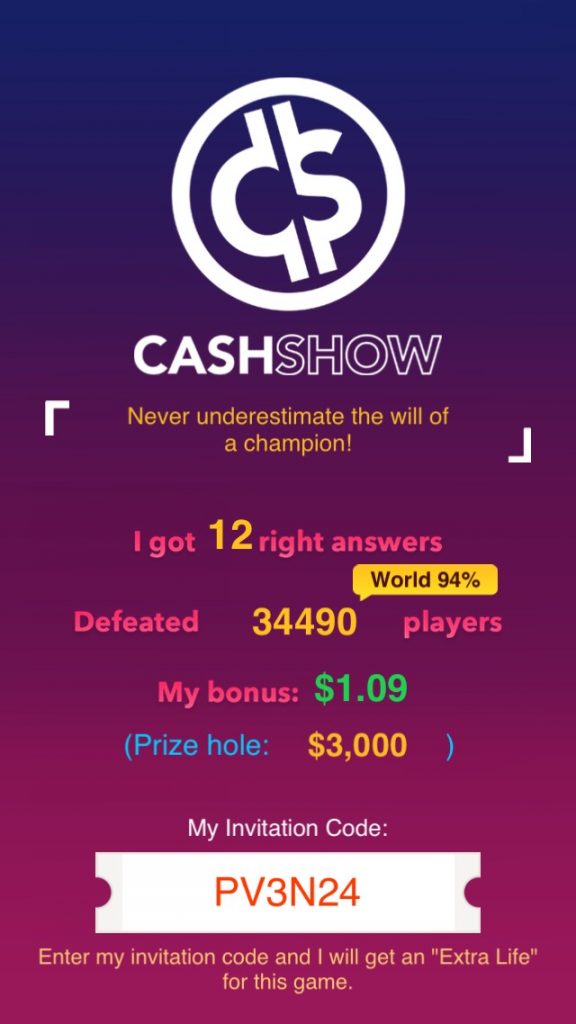 See? A beast.
Cash Show is like the low-budget version of HQ. It has a similar structure: airs live, twelve questions, winners split the prize. But you start can start earning cash if you make it to question 6, each question is worth a specific (split) amount, and you get to keep the money you earn as each question passes.
So you can be knocked out at Question 9 and leave with twelve cents. I still only consider it "winning" if you make it through Question 12, which I did for the first time last Saturday. The main downside is that you can only get your prize as actual money in your possession once you earn ten dollars. Thus, although I have won a total of $3.81, I haven't gotten any actual money. We'll see if it falls into the "you might not ever get your money" loophole that HQ did before it let you cash out at any amount.
On a completely unrelated note, I remembered that Netflix has all of the Star Trek series right now, so I decided to finally finish watching Voyager. It was always my favorite since it was the newest when my dad finally converted me. (My mom and I used to make of him for liking Star Trek. I have since eaten my crow.)
My family lived overseas during Voyager's original run, so I never got to see the final season. I couldn't remember how far along I'd watched, though, so I picked a random episode in the second-to-last season with a plot synopsis that sounded familiar.
Imagine my surprise when one of the guest stars was The Rock! He didn't have any visible tattoos, so I wasn't sure it was him until he did the eyebrow. Gotta love the eyebrow.
With my summer downtime, I worked through my backlog of alumni magazines. The one from Notre Dame feels like a short book. I don't know how I managed to read Seventeen cover-to-cover when I was in high school!
The summer issue of Notre Dame Magazine had an intriguing article about young peoples' declining or absent Catholic lives. The intriguing part wasn't that it had anything new to say, but that I found myself agreeing with it so wholeheartedly. It doesn't focus on the same old lines I hear all the time. It discusses a variety of reasons for the decline, and although it doesn't offer any answers, it also doesn't point the blame at any single cause. Considering that I've skipped a few ND Mag articles recently that made me roll my eyes at how un-Catholic they seemed, this one was a welcome change.
I also really liked the ND Mag article about a grown-up alumni child who has been fighting cancer for three years past his initial prognosis. I just thought it was well-written and hopeful without being schmaltzy.
If you happen to be a teacher looking for a easy way to make a poster of your class rules, I highly recommend this template from Canva. You can use Canva as a guest or with a Google account, and the poster can be printed as an engineering print at Office Depot for $4. Ask me how I know.
I hope to be a cool English teacher, but I don't think I'll ever be this hip:
Quick syntax lesson: Beyoncé (subject) runs (verb) the world (object).

— Hip English Teacher (@hipenglishteach) July 30, 2018
---
For more Quick Takes, visit This Ain't the Lyceum.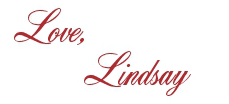 I bet you'll love these posts, too!