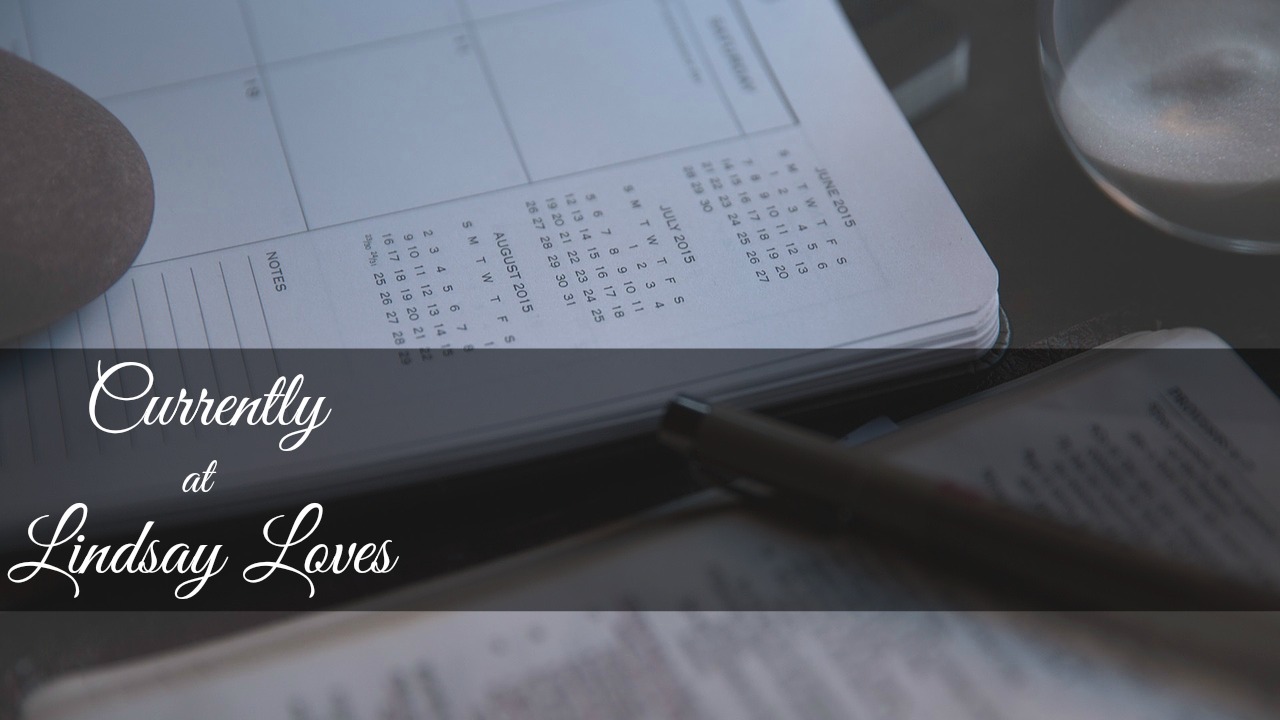 It has been a while, dear readers. School started after my last post, of course, and I had a tough summer leading up to that. My annual Epiphany card should be at my doorstep tomorrow, ready to be sent, so it seemed like the right time to update this space.
(I'm also still off from school. This is the perk that made being in school all the way through midday on December 21 almost worth it. Almost.)
Here's what I am currently…
Choosing: To share here that Mr. Man and I broke up. Several months have passed since then. I'm moving on.
Tidying: My closet, just a little bit. It's never been full. I have a walk-in designed for two people, and I'm the only person that lives in my apartment, so I shouldn't be able to fill it. I did have a tottering stack of clothes that are out of season or too big (but perfectly good), so I finally caved and bought a storage bin to hold them all. The whole space is much brighter now!
Resolving: To not let school take over my life. It's simply not an option. I'm struggling with a lot of feelings, my mindset, negative self-talk, and the normal stress of my chosen field. Times are tough. I made it through the first half of the year. Second halves have not historically been an area of strength for me, but I can't predict the future.
Exploring: The world of cinema. I went home for Christmas, as usual, so I had access to cable. I've been a cord-cutter for so many years that I always forget how hard it is to resist the siren song of over 100 channels. I usually dig around in the schedule to find my Christmas favorites, but this year was bad.
I saw Aquaman (gorgeous but blah story) and Fantastic Beasts: The Crimes of Grindelwald (incredibly complex) in theaters.
I watched all of these on TV:
Pirates of the Caribbean: On Stranger Tides
Life Size 2: A Christmas Eve
The Greatest Showman
Now You See Me 2 (first non-HP movie I've seen with Daniel Radcliffe)
Harry Potter and the Deathly Hallows, Part 1
Harry Potter and the Deathly Hallows, Part 2
The Santa Clause 3
Captain America: Civil War
I watched at least half of these on TV:
Harry Potter and the Half-Blood Prince
Harry Potter and the Prisoner of Azkaban
Now You See Me
The Santa Clause (my favorite Christmas movie)
The Nightmare Before Christmas
The Lion King
The Holiday (my other favorite Christmas movie)
Pirates of the Caribbean: Dead Man's Chest
And then I watched War Games on VUDU so I could get a discount for renting White Christmas, which is another favorite Christmas movie. So that will bring my total to twenty movies in two weeks… but every time I've tried to complete that list, I think of another one I saw!
Refreshing: My water filter. I love my Brita pitcher, but I flat-out ignored the filter change indicator. It's built right into the lid; I had no excuse. My water does taste much better now.
Recapping: September through December (oops)
I reviewed a book for NetGalley for the first time in forever. It's rather popular (my review; I don't know how the book is doing).
I went to the dentist and was left alone without so much as a "sorry for the wait" check-in for thirty minutes. It was awful.
I was a bridesmaid in a dear friend's wedding back East.
I got to see my sweet godson for the first time in years. His family is nearby again!
I finished reading the Bible. It took me eleven years.
So what's new with you? What are you exploring currently?
---
Currently is hosted on the first Wednesday of each month by Anne of In Residence. Won't you join us?