I was very pleased with myself for getting dressed, accessorized, and to church on time this week. I'm still not arriving as early as I'd like to, but this week was a distinct improvement over previous ones.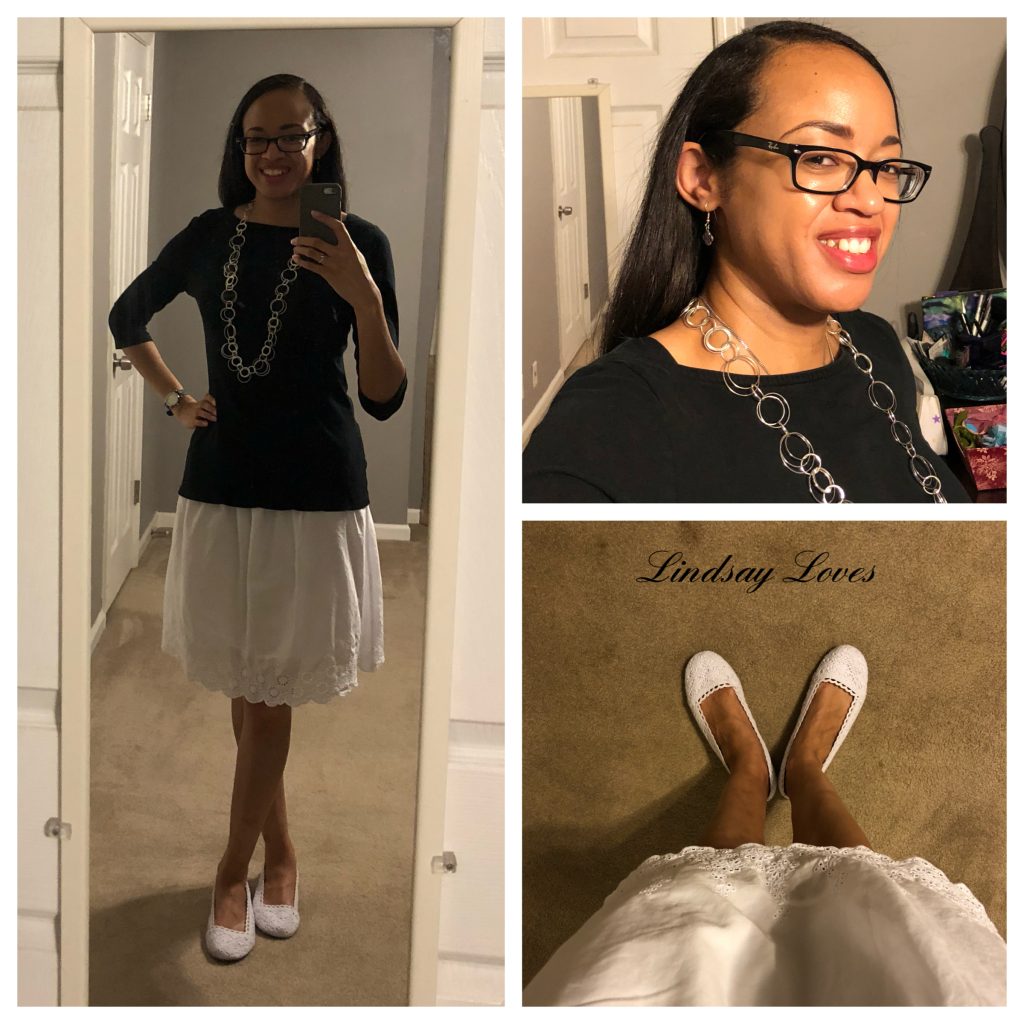 Top: Target
Skirt: Old Navy
Shoes: Famous Footwear
Necklace: Kohl's
Earrings: Renaissance festival
I didn't have a specific outfit plan in mind. I just wanted to make sure I wore this outfit before it went out of season again; I like it a lot. Wearing black left me a little hotter than I expected, but I have been staying in a lot this summer, so maybe I've just lost the hot-weather equivalent of my sea legs. Instead, I have morphea legs.
Fr. P spoke about where we find our faith. Although the people in Nazareth asked where Jesus "got all this," we know: he got it from the Father. He had faith, and he could work miracles of healing for people who also had faith in God (and, by extension, in Jesus himself).
The people's resistance to Jesus' working miracles shows us that we can reject the grace that God offers to us, and faith is one of those graces. We can't just will ourselves to have faith; it's a gift. We can't force other people to have faith, either. But we can accept the gift of faith that God offers to us, and we can demonstrate what it is like to have faith by the way we live our lives. People might reject us, but they rejected Jesus, too.
While I was taking my homily notes, I was also being amused and distracted by the small children in the row behind me. Maybe someday, God willing, all these homily notes will be useful for days when I'm at church but don't hear a word because one of my tiny friends was crawling all over the place. Maybe someday.
---
This posted is linked up for Modest Monday at The Modest Mom Blog. Visit Caroline and say hello!