It's back-to-school time in the Year of Mercy, so I bring you a learning opportunity. I am a teacher by training (although not currently by profession), so I love learning, and I love helping other people learn. It's a reflex, an instinct, and the method by which I hope to make a difference in the world. If you thought learning stopped at your graduation (or even at the end of your last job-related training course), you were wrong.
I've got a whopper for you: a speech given by Catholic philosopher and professor Peter Kreeft. It's about justice, and philosophy, and a little bit about mercy. According to Kreeft, there are nineteen different types of judgment. And you thought you were off the hook once you learned a charitable, apologetics-fueled response to "judge not, lest ye be judged" (Matthew 7:1)!
This isn't school, though, so there's no test at the end. The only test is your life. As I read Kreeft's talk, I found myself recognizing principles I knew, learning unfamiliar concepts, and drawing conclusions about both. I hope that you will take the opportunity to do the same.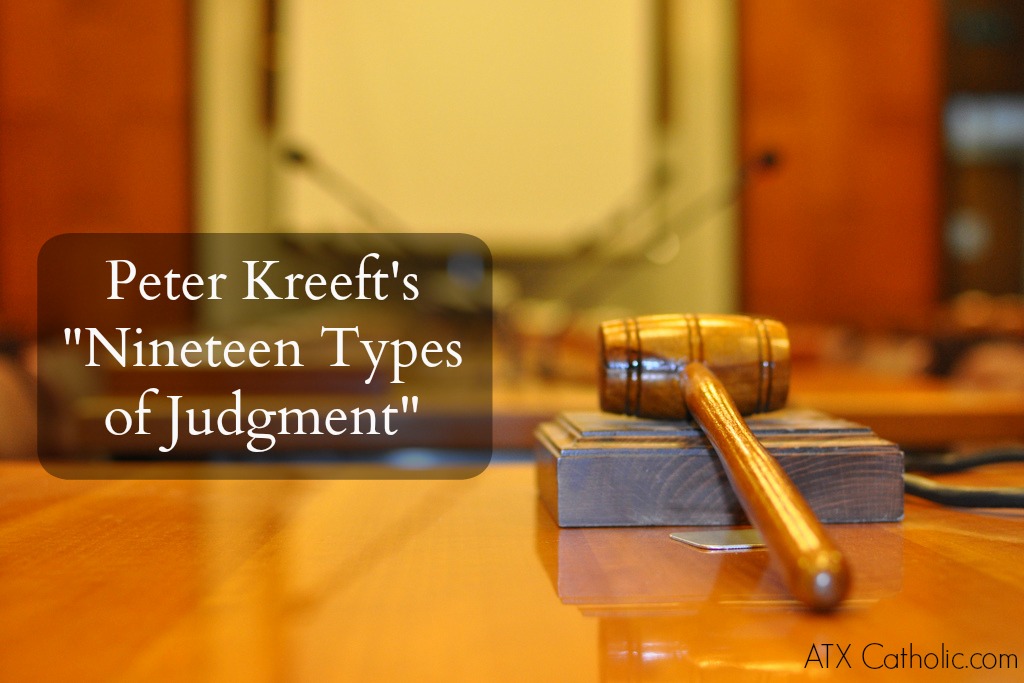 Here's my outline of all nineteen types of judgment. Some words and phrases are the author's, but many are mine.